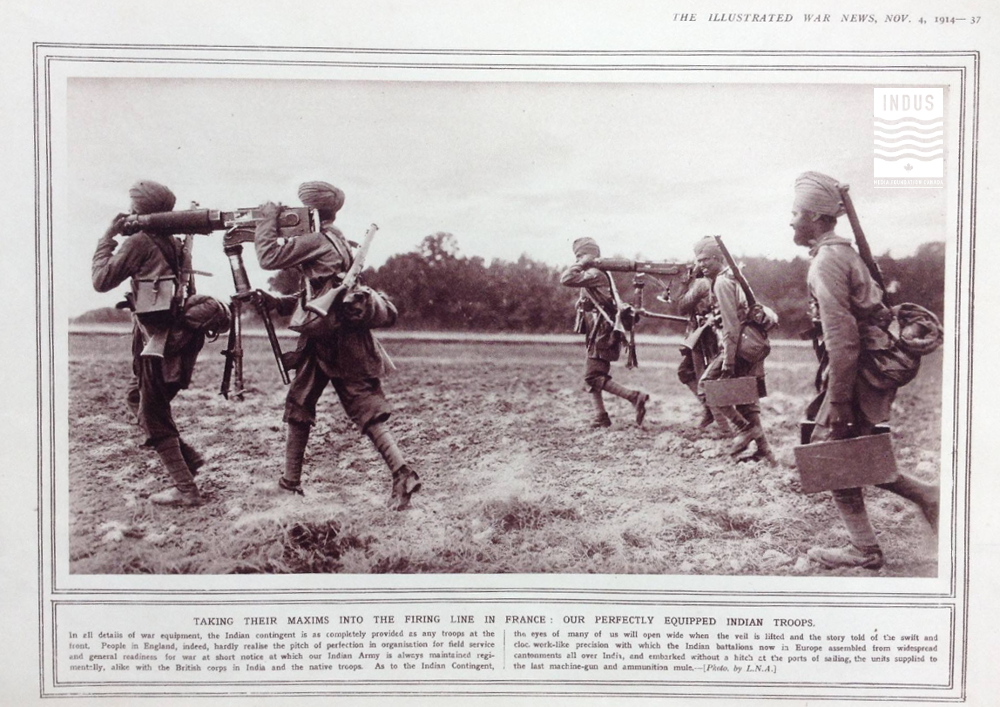 Call Of Duty
100 years ago today Punjabi Soldiers arrived on the Western Front to save the Allies
The Scene: The ancient town of Ypres in Belgian Flanders Oct 19th 1914.
The Germans have gathered a large force to the east of the town. Their plan is to take the northern French seaboard and the port of Calais, effectively cutting off reinforcements from Britain, placing a stranglehold on French resistance. The British army, dug in along a thin line of trenches, are desperate for reinforcements. In the words of their Commander General French, as written in his War Diary for October 19th, the situation was dire:
"I was far from satisfied with the situation in the north….On the right of the Belgians as far as Menin there were only the 3rd cavalry and 7th Infantry Divisions, both of which stood in need of rest and refit. Ours was a tremendously long line to guard with so few troops available. If the enemy broke through the left Flank the whole British Front would be turned …. and the Coast Towns would be gone. Further south the prospect was no better. The Enemy was daily and almost hourly getting stronger in front of our line which was held by the Cavalry and 2nd and 3rd corps. The endurance of these troops had been heavily taxed and I had practically no reserves. "
By now, over half a million men had been recruited in Britain, but they needed to be trained and equipped before being deployed to France. The Canadian and Australian Expeditionary forces were bound for Europe but they were nowhere near the battlefields. The Canadian Expeditionary Force (CEF) arrived in England on October 14th 1914, and then began 6 months of additional training on the Salisbury Plain. Should the port of Calais fall into German hands both the new British Army and the Canadian Expeditionary force would be relegated to the sidelines to watch France fall. In 1914 there was no amphibious technology to stage beach landings in the face of a strongly defended coastline .
The only reinforcements available in the vicinity of Ypres are the Punjabi troops of the Lahore Division's Ferozpur and Jalandhar Brigades, who have been transported from the port of Marseilles north to Flanders by rail. On the 19th of October, the battle for Flanders begins with an intense artillery bombardment, the Germans would batter the British Army day and night. The Indians are immediately deployed to hold 1/3 of the British line. The German infantry's advance would ensue after the bombardment. The stage is now set for the Indians to prove their mettle in Europe. After 60 years of Imperial duty, conquests for the Crown that stretched from Africa to China, the Indians would for the first time face a white Anglo Saxon enemy on the ancient battlefields of Europe….
Discover what happens next at the Duty Honour & Izzat Exhibit
On now at the Surrey City Centre Library!