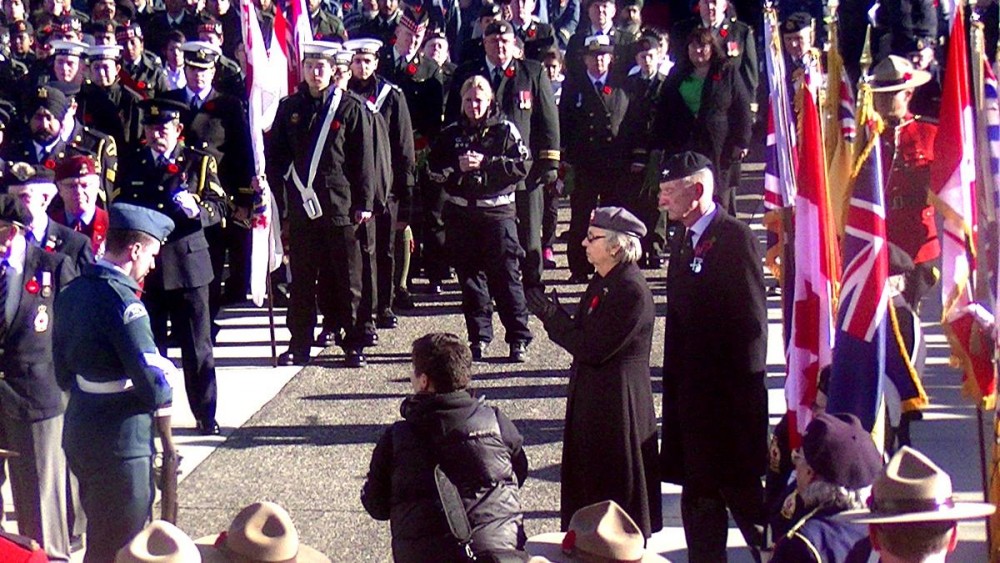 United In Remembrance
For Canadians this Remembrance Day was destined to be special; it was 100 years ago this November that the First Battle of Flanders would rage to be ultimately won by the Allies, cementing the Western Front in place for the remainder of the war. It was here on the northern end of this line of trenches that the crucible of war forged a new nation. For Canada, the sacrifices on the Western Front – in 2nd Ypres ( St Julien) Vimy Ridge and Passchendaele (the 3rd battle of Ypres)- were an important step towards nationhood. The coming together of regiments from coast to coast on these battlefields instilled a sense of national pride and a confidence that Canada in its new found unity could stand on its own on the world stage.
On these hallowed battlefields there was another coming together. Men from the Punjab had arrived in Flanders in 1914 , according to Major Gordon Corrigan "..just in the nick of time to save the British Expeditionary Force. They would then go on to fight alongside the Canadians in the 2nd Battle of Ypres." Major Corrigan MBE a professional military historian, best selling author and Ex-Officer of the Royal Gurkha Rifles explored the links between the Canadian and Indian Soldiers of the King during 2 public lectures as part of our Duty, Honour & Izzat Centennial event held in Surrey and Vancouver this week. If his lectures highlighted how the course of the war would have been fundamentally altered were it not for the Punjabis, his laying of a wreath in tribute to both Indian and Canadian fallen, at the Cloverdale Cenotaph this Remembrance Day, should now compel us to unite in remembrance.
On this centennial of the First World War ( 1914-1918) , we need to honour all soldiers of the King that fought as brothers-in-arms for a civilisation that provided the foundations of the freedoms and democracy we all enjoy today in Canada. Recent terror attacks force us now to recognise that this way of life must also be protected today through sacrifice, as it was in the past – that Canada's soldiers and Servicemen are in the firing today as they were in the past. To honour them we must honour the traditions for which they gave their lives. It is time then to remember all the fallen , those that came together on the battlefields of Europe 100 years ago, and those that fell on home soil in recent days.
It is time to unite in remembrance, to discover a joint history, to commemorate a shared heritage and to strengthen the ties that bind .
Omni Punjabi News coverage of Cloverdale Surrey BC Remembrance Day Ceremonies
http://www.omnitv.ca/on/pa/videos/3888889908001/